Namibia Wildlife Resorts by Madbookings
Namibia Wildlife Resorts or NWR manages camping sites restcamps and lodge across Namibia mostly in the National Parks. Namibia Wildlife resorts camps include five places to stay in Etosha National Park - Okaukuejo Camp Halali Camp Namutoni Camp Luxury Eco Onkoshi Camp and Dolomite Camp, two places to stay in Sesreim (gateway to the namib Desert and Sossusvlei) Sesreim Camp site and eco Luxury Sossus Dune Lodge. In Fish River Canyon NWR offers Ai Ais hot springs camp and Hobas Camping while along the Skeleton Coast there is Terrace Bay and Torra Bay camps, also around Namibia Namibia Wildlife resorts offers accommodation in Khorixas Luderitz Waterberg Popa Falls and at the historic Duwiseb Castle.
Accommodation in Namibias National Parks - site run by an NWR booking agent Madbookings
Namibia Wildlife Resorts Etosha National Park
NWR places to stay inside Etosha
Namibia Wildlife Resorts Namib Naukluft National Park
NWR places to stay Sossusvlei, Sesriem and Namib Naukluft
Sesriem Camping
Sossusvlei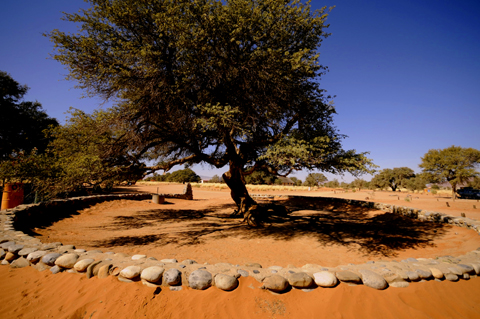 Just inside the park at Sossusvlei is Sesriem Camp offering 20 Camping Sites in the shades of ancient camel thorn trees Read More...
Sossus Dune Lodge
Sossusvlei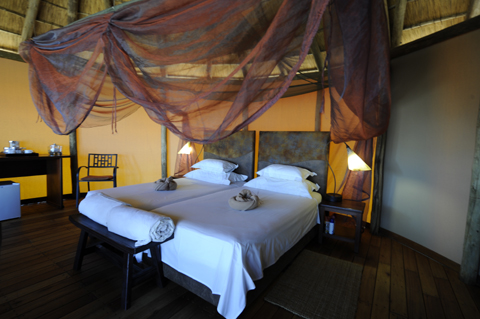 Sossus Dune Lodge is situated within the park, allowing guests to reach Sossusvlei before sunrise Read More...
Duwisib Castle
Namib Desert
The historic Duwisib Castle on the edge of the Namib Desert is a good stopover on the way to Sossusvlei Read More...
Naukluft Campsite
Namib Naukluft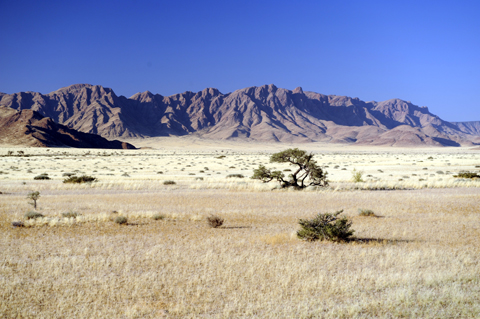 Namibia Naukluft is a nature lovers paradise, the campsite is very small and surrounded by the Naukluft Mountains Read More...
A note on where to stay in the Namib Naukluft
The Namib Naukluft Park is split into 2 sections. Naukluft Campsite is situated some distance from the dunes at Sossusvlei. For the dunes at Sossuvlei you should stay at Sesriem campsite.
Fish River Canyon - Richtersveld Transfrontier Park
& Luderitz (South Namib Desert)
Ais Hotsprings Resort
Fish River Canyon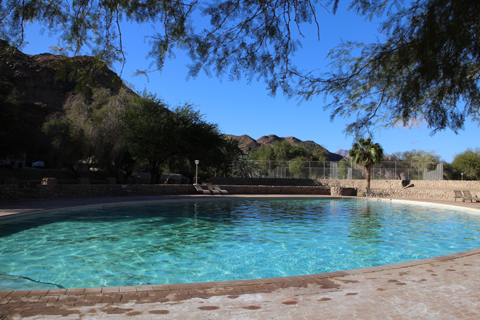 Ai Ais hotsprings and spa at the south end of Fish River Canyon offers rooms, chalets and camping built around a healing sulphur spring Read More...
Hobas Camping
Fish River Canyon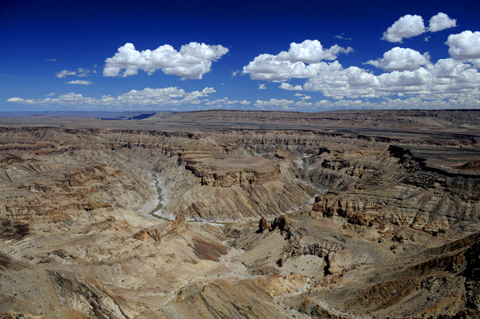 Hobas Camp at the north end of the Fish River Canyon close to the main view points of Hells Bend offering camping and chalets Read More...
Fish River Canyon Information
The best viewpoint of Fish River Canyon is at Hellsbend near Hobas.
During the dry season the 5 day Fish River Hike starts from Hobas and ends at the Ai-Ais Hot Springs.
Shark Island
Luderitz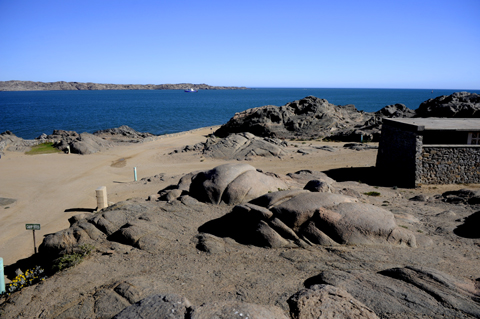 Located on a peninsula in Lüderitz, Shark Island offers visitors campsites at budget rates overlooking the town, bay and harbour Read More...
Hardap Resort
Hardap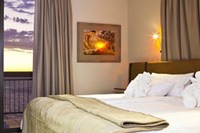 Hardap Dam near Mariental is the largest resevoir in Namibia and a good stopover en-route to Fish River and southern Namibia. Read More...
Skeleton Coast, Central Namibia & the far north of Namibia
Popa Falls Camp
Popa Falls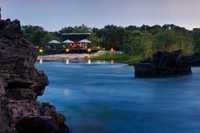 Popa Falls is a series of rapids in the Kavango River just 15km from the Mahango Game Park, an ideal base to explore north east Namibia Read More...
Gross Barmen
Okahandja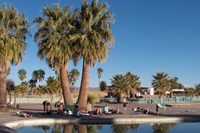 Gross Barmen was renovated in 2016 and now includes leisure facilities such as a wellness & spa centre and a conference centre. Read More...
Waterberg Camp
Waterberg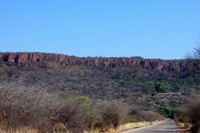 The Waterberg Plateau Park is ecologically diverse with over 200 different species of bird and some rare species of small antelope Read More...
2011 - 2017 Copyright All things mos travel South Africa