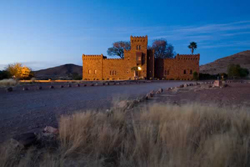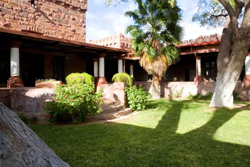 Duwisib Castle
This historical site and national monument is a convenient stopover when travelling from the popular Sesriem and Sossusvlei areas. Built by the German Baron von Wolf for his bride in the early 1900s, the Duwisib Castle offers the visitor a glimpse of German colonial times. It houses a museum with artifacts from this extravagant era brought to South West Africa from Germany by ship. Replete with history and romance Duwisib castle is an ideal stopover for visitors' en route to the South of Namibia.
Apart from being a gift of love, Duwisib Castle was a dream turned into reality for Baron von Wolf, who had planned on breeding horses in this semi-desert environment. Sadly, he was killed during the First World War. His wife left for America, never to return, leaving the castle and all of its contents and dreams behind.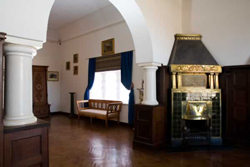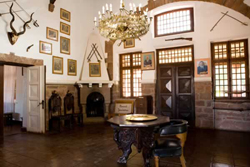 Accommodation at Duwisib Castle
There are 10 campsites close by to the castle set among shady trees, with a communal ablutions area to braai/BBQ and a waterpoint.
Activities and Attractions at Duwisib Castle
Tour the historic castle
Visit the museum