As well as being ideally located to explore the Etosha National Park, located only 8km from the Andersson gate, there is lots to see at Eldorado Farm
The farm itself is enormous and home to many wild animals! Especially predators, as there is a wide variety of predators in a relatively small area. Although you are outside the National Park, it might be easier to sport them here!
Predators Sanctuay
Eldorado Lodge offers guided walks to the large camps where we keep our lions, leopards, cheetahs, brown hyena's, spotted hyena's, caracal and rhinos. These animals come from the surrounding areas, but mainly from Etosha National Park.
Daily efforts to keep them out and the failure to succeed, leaves only 2 choices... Kill them all or keep them alive in large, government regulated camps, where they will be cared for till the day they die. Unfortunately predators don't live from vegetation, but must be fed their daily ration of expensive meat... They are shown to paying tourists to cover the feeding- and veterinary expenses.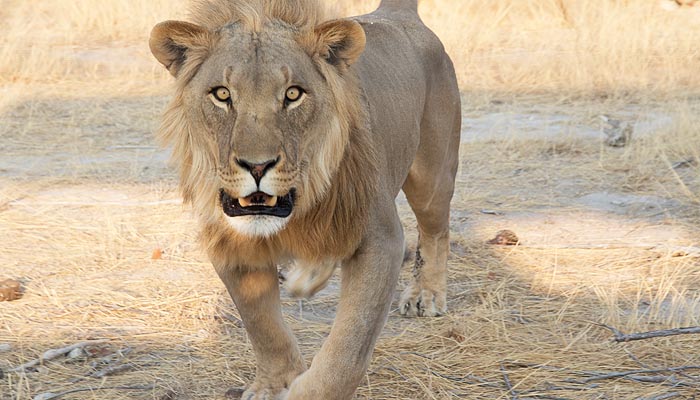 OUR RHINO'S
We are part of the "Save our Rhino's" project and like our predators, this is a sanctuary for our rhino's. With the ongoing rhino poaching crisis in Africa our rhino's are kept safe from harms way and are closely monitored to sustain their health and longevity.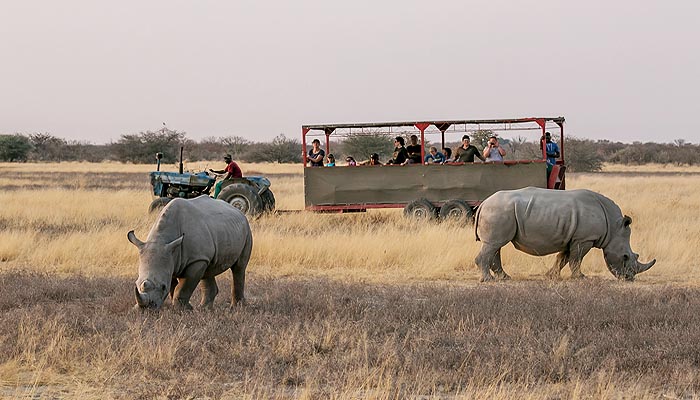 OUR CUISINE
We pride ourselves with good, true traditional Namibian cooking and of course the braai vleis also known as a barbeque is definitely one of our favourites and is ever so popular with our guests.