10 Custom built and meticulously planned 85sqm canvas tents envelope guests in pure privacy and offer uninterrupted desert views.
Accommodation at Elegant Desert Camp
Perfected with an outside viewing deck, each tent features an indoor and outdoor shower, a spacious bathroom as well as all amenities and comforts needed to fully indulge in this remarkable adventure.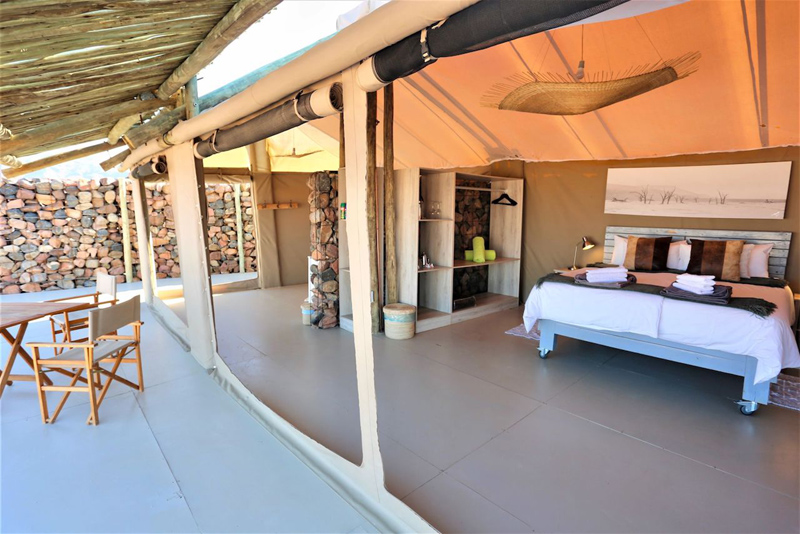 Rooms at Elegant Desert Camp
You even have a mini bar in the form of a cool box and if you prefer to sleep under the glittering stars, you are welcome to roll the beds onto the outside wooden deck. The rising sun will gently wake you to privileged desert views and breathtakingly beautiful scenery.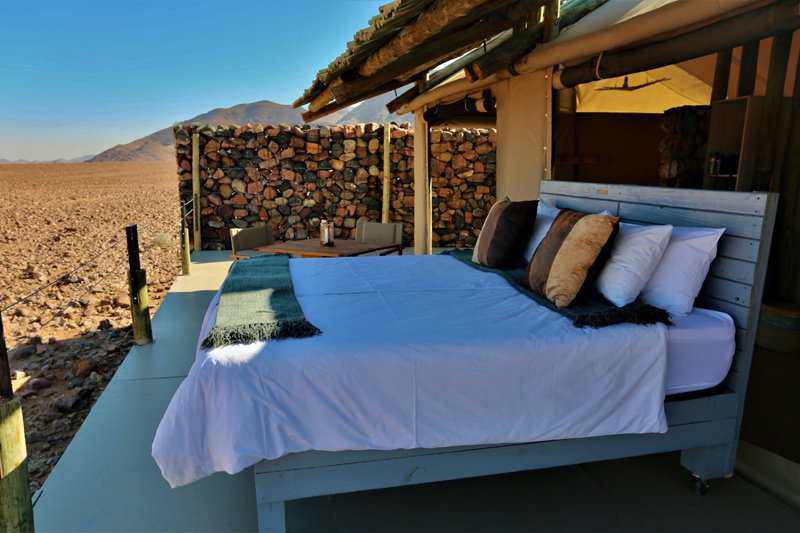 Elegant Desert Camp Sossusvlei Namibia
85 sqm Canvas Tents
Twin size extra length Bed
En-suite bathroom and outside shower
Portable Mini Bar
Hot and cold water Solar Geysers