We suggest that you treat yourself to a laidback lunch with a bottle of fine South African wine from our extensive range, handpicked by the owners.
In the afternoon you can unwind in our contemporary lounge, breath in the serenity of the lush garden or sunbathe at the sparkling pool. Take a drink at our pool bar and recline to marvel at the sun-drenched desert plains.
You might also opt for the scenic drive with spectacular views overlooking the vast gravel plains contrasted with the Tsaris and Naukluft mountain massifs of the Namib Desert.
Activities at Elegant Desert Lodge
Guests can experience our unparalleled desert adventures, like the guided Sossusvlei excursion, hot air ballooning or our signature scenic sunset drive. Against the breath-taking setting of the Naukluft mountains, desert adapted Springbok, Kudus, Mountain Zebras and Oryx roam freely. The various hiking trails along the infinite open plains and mountains can be explored on your own. Liberate your soul by treasuring the blue skies, soulful silence and seemingly limitless horizons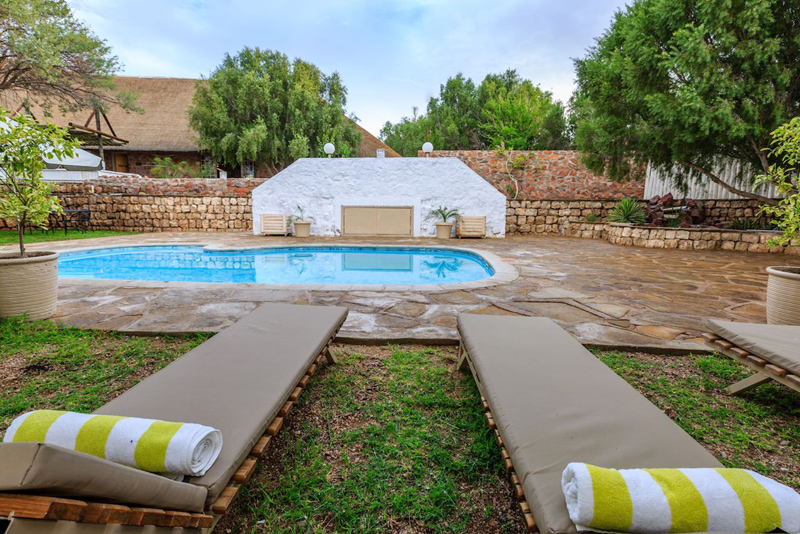 What to do at Elegant Desert Lodge
2 Hour Scenic Drive with Sundowner drinks included
Hot Air Ballooning (not done on site but over the Namib Naukluft Park)
Half Day Sesriem and Sossusvlei excursion with Breakfast at the vlei
Walking trails guided and un-guided