The Etosha Safari Camping2Go tents are equipped with four beds each and an en-suite bathroom with a shower.
In the kitchen you will find everything your heart desires, including a fridge, stove, sink and all the necessary cooking utensils and cutlery on the outside terrace.
A veranda and a grill in front of the tent, as well as a firepit, invite a cosy evening.
Tents at Etosha Safari Camping 2Go
Eight safari tents, equipped with four beds each, en-suite bathroom, and self-catering kitchen on the veranda invite you to enjoy a comfortable outdoor experience. Breakfast & dinner excluded..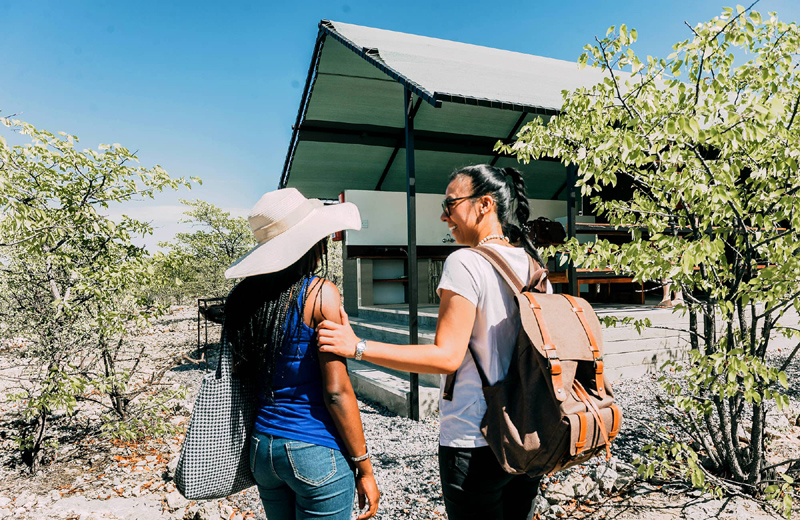 Camping Facilities at Etosha Safari Camping 2Go
Bedding and towels
Gas cooker
Barbeque facilities
Water cooler
En-suite bathroom with shower
Fridge
Fully equipped shaded outdoor kitchen with seating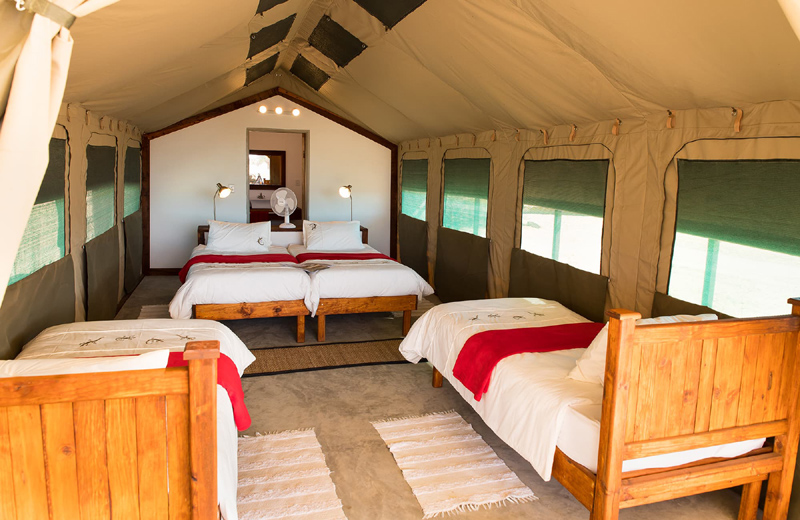 Camping at Etosha Safari Camping 2Go Etosha National Park Namibia