Things to do at Namib Desert Camping2go Sossusvlei Namibia.
Morning/Afternoon Nature Drive
Discover the fossilised dunes, the red dunes above the plateau and the many wonders of the Namib Desert on this guided drive around Gondwana Namib Park. Refreshments and a light snack included. Departures from Namib Desert Lodge.
Sundowner Dune Drive: Approx. 2 hours, departure: 2 hours before sunset, min. 4 persons Morning Dune Drive: approx. 2 hours, departs 30 minutes before sunrise, min. 4 persons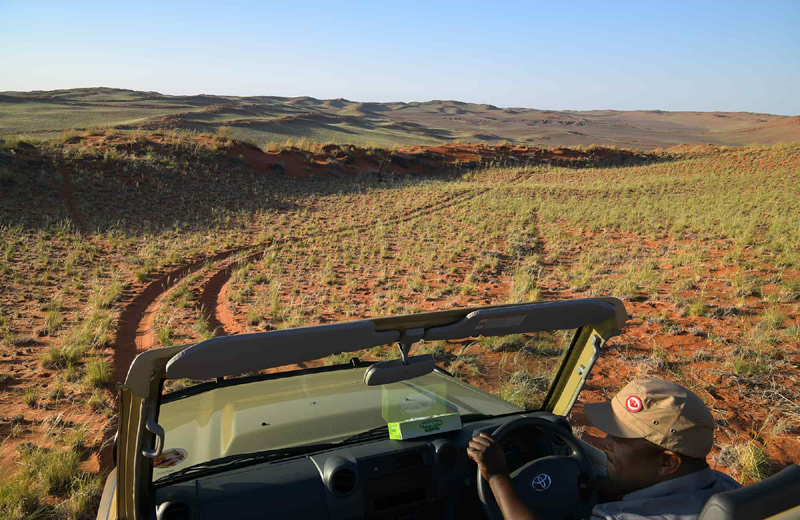 E-Biking (self-guided)
Explore the Namib Desert in your own time on an electrical bicycle, a trail map is available at the reception. Only to be booked directly at lodge. Max 4 hours, return before nightfall. May only be booked directly at the lodge.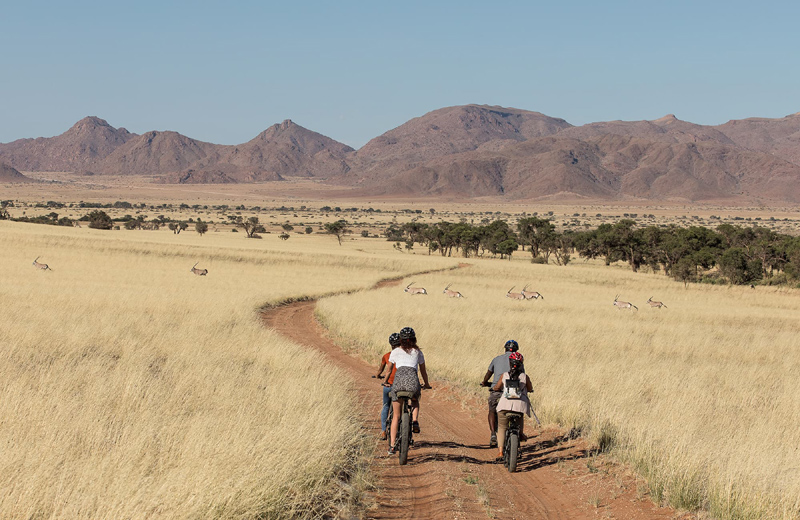 Hiking Trails (self-guided)
Experience the Namib Desert on foot. A trail map is available at reception. For more information please enquire at the reception.