Namib Dune Star Camp offers the thrill of being out in the desert yet provides luxuries like soft beds and hot showers.
Accommodation at Namib Dune Star Camp
Each cabin has an en-suite bathroom, a large bedroom and a spacious deck. The rooms have a double bed designed to be wheeled out for a night under the southern skies. Extra bedding is supplied for those cooler winter nights under the stars. An additional non-moveable single bed makes the cabin a perfect home for either families or friends.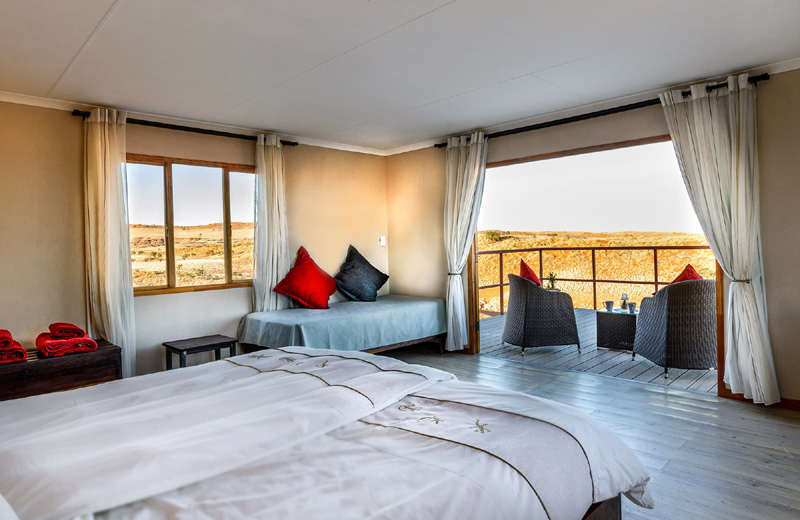 Room at Namib Dune Star Camp
A night spent at Namib Dune Star Camp is endlessly exciting. We do, however, ask that guests please pack a small over-night bag to take along for the experience. Unfortunately, large suitcases are difficult to transport up the dunes. All luggage will be safely stored at Namib Desert Lodge.
Room Amenities
En-suite bathroom with shower
Basic toiletries
Balcony
Solar power
We regret that the Namib Dune Star Camp is not suitable for children aged 12 years or younger.