The Sossus Oasis Camp Site offers 12 individual sites constructed in a semi-circle surrounding the relaxing pool area. Each site has a paved patch shaded by a slated wooden canopy, its own toilet and shower facilities, kitchen wash-up facility, barbeque and electricity points.
Individual sites at Sossus Oasis Camp Site
Campsite Features
Barbeque
Lights
Power Outlets
Kitchen washup facilities
Private Solar Heated Shower
Private Toilet
Semi-Shaded Paved Area
Swimming Pool on premises
Shop nearby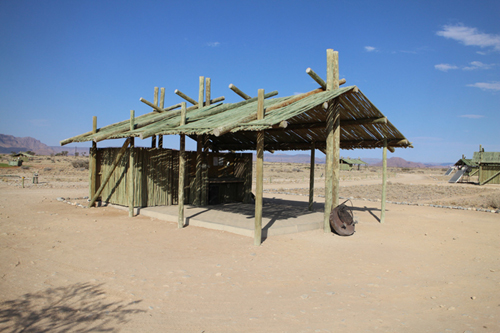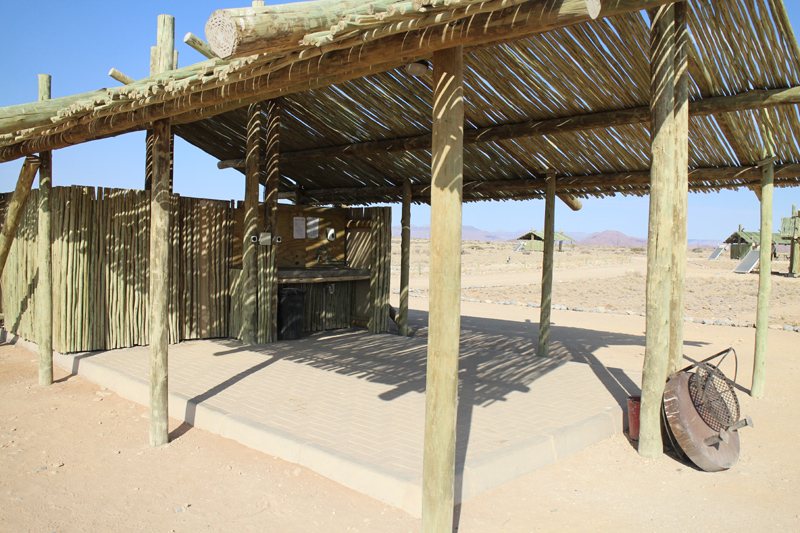 Camping at Sossus Oasis Camp Site Sossusvlei Namibia
Our exclusive Sossus Oasis Group Campsites are ideal for larger groups travelling together. These campsites offer exquisite views of the Desert plains and surrounding mountains and are each equipped with power outlets, running water, lights, barbeque area. A refreshing pool and separate ladies and gents bathroom facilities are available.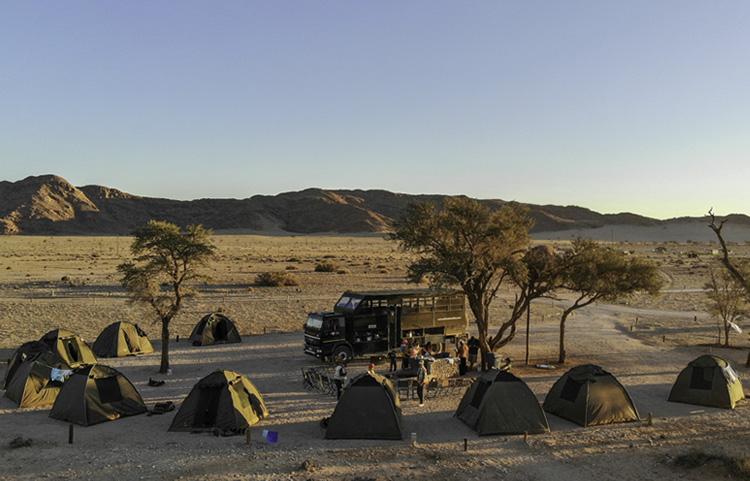 Group Campsites at Sossus Oasis Being on the doorstep to the Namib Naukluft Park, Sossus Oasis's Group Campsite is perfect for larger groups of friends or families exploring Sossusvlei together. The 5 spacious campsites are nestled in the spectacular grasslands of the Namib offering exquisite views of the Desert plains, surrounding mountains and Elim Dune.
Each Camp Site is shaded by Camel Thorn trees and equipped with Power Outlets, Running Water, Lights, Barbeque area and walkways to the camp pool and ablution facilities. Separate Ladies and Gents Bathroom Facilities are available, each featuring toilets, wash basins and showers with the best views of the desert landscapes ever! These campsites can accommodate between 10 to 30 pax each and can accommodate custom-made or larger overlander vehicles. The nearby Sossus Oasis shop is ideal to stock up on necessities, cool drinks, ice, wood and some souvenirs to take back home.