Exciting Desert activities like Guided Excursions to Sossusvlei, Sundowner Drives and magnificent Scenic Flights over the dunes and coast can be booked at the Sossusvlei Lodge Adventure Centre.
Facilities at Sossus Oasis Camp Site
A fuel and service station, tyre workshop, stocked utility shop and Internet cafe is available at the adjacent Sossus Oasis Service Station. The nearest restaurant is situated at the adjacent Sossusvlei Lodge.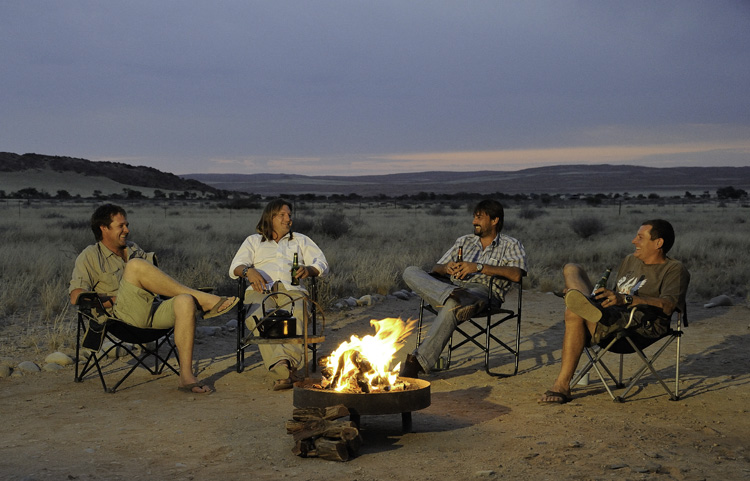 Pool at Sossus Oasis Campsites
After a day of Desert activities, there is nothing quite as rejuvenating as a dip in a refreshing pool! At Sossus Oasis we have a pool shared between our Individual Campsites and a seperate pool shared between our Group Campsites. Both pools have a semi shaded paved area and a surrounding grass patch where guests can relax after taking a refreshing swim. These pools are only available to paying camping guests at Sossus Oasis and is used at one's own risk. Children must be under the supervision of a responsible adult at all times.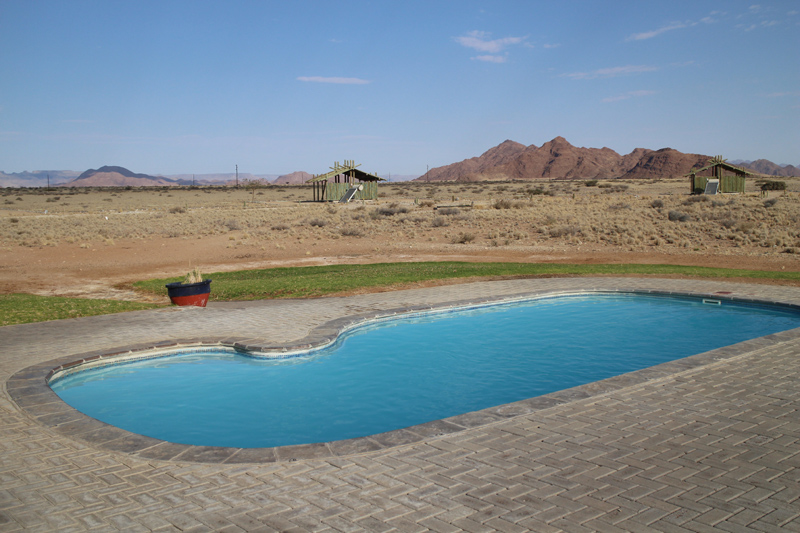 Sossus Oasis Shop
The shop at Sossus Oasis is a true oasis and gateway to refreshment in the Desert! Here you can stock up on snacks, drinks, fresh pies and other take away foods for your visit to Sossusvlei, Deadvlei and the towering dunes of the Namib. Add a cup of freshly brewed coffee for the early risers!Freshly baked breads, delicious brotchens and salads are delivered to our shop every morning from our nearby Sossusvlei Lodge. This shop is filled to the brim with everything you might have forgotton to pack, basic grocery items, toiletries, frozen meats, ice-cold drinks and beer! Necessities like wood, firelighters and ice are also available.Browse our wide clothing and curio selections for a keepsake or perfect gift to take with.
The shop at Sossus Oasis blends in perfectly with the natural environment and is mostly powered by the sun with our solar plant. The roof and walls of the building are back filled with the excavated ground to act as a natural heat barrier on the areas that would normally be most exposed to the fierce Desert sun.