Windpomp 14 offers electrified camping as well as host of new facilities, including hot showers, flush toilets and a pub and grill restaurant. After being closed for nine years, it was re-open on 09 December 2015.
Accommodation at NWR Windpomp 14 Swakopmund Namibia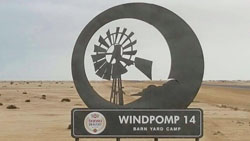 Twenty-one (21) Luxury Campsites each measuring 15x15m2. are serviced with a 220v power outlet. Campers can relax in comfort in the new ablution facilities that will each comprise of the following: 10 hot showers with two flush toilets in each shower block and 12 separate flush toilets.
Facilities & Activities at NWR Windpomp 14 Swakopmund Namibia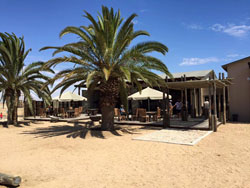 Fisherman's Pub and Grill Restaurant
Hot showers
Flush Toilets
kitchenette
kiosk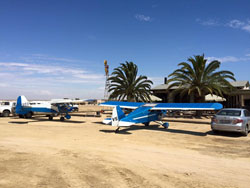 All sites include:
built in BBQ (no grid included) and rubbish bin
220v plug for charging plus special caravan adaptor
Shore fishing
Kayak fishing
Self drive 4x4 route