Where is Luderitz?
Isolated from everywhere apart from the Atlantic Ocean Luderitz is located in the south of Namibia on the west coast, jammed between diamond fields, desert, and ocean, all of which have played parts in the towns history.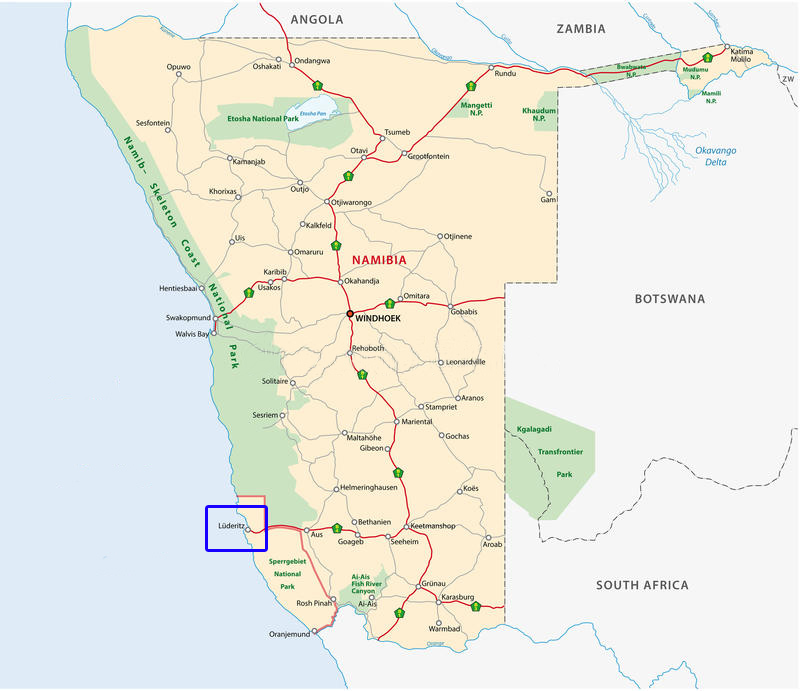 Distances to luderitz
Distances to Luderitz from:
Aus: 125km
Ai Ais gravel road via Rosh Pinah: 458km
Ai Ais gravel/tar road via keetmanshoop: 553m
Ai Ais gravel/tar road via Grunau: 610m
Winhoek gravel roads: 690km
Winhoek tar roads: 840km
Swakopmund: 798km
Sesriem: 490km
Noordoewer/Vioosdrif border post: 446km
Ariamsvlei Border post: 585km
Cape Town South Africa: 1130km
Johannesburg South Africa via Botswana :1247km
Johannesburg South Africa via:1530km
Upington South Africa: 734km
Springbok South Africa: 570km

Please note these are guides only.
Luderitz a coastal town with a past
The sheer isolation of Luderitz, the curious way in which its colonial style buildings cling to the rocks overlooking the bay, on some days a deep iridescent blue, on others grey and stormy, the crispy fresh climate, fishing boats bobbing up and down on the Atlantic Horizon, penguins and seals diving beneath the waves, give the town a curious other world allure.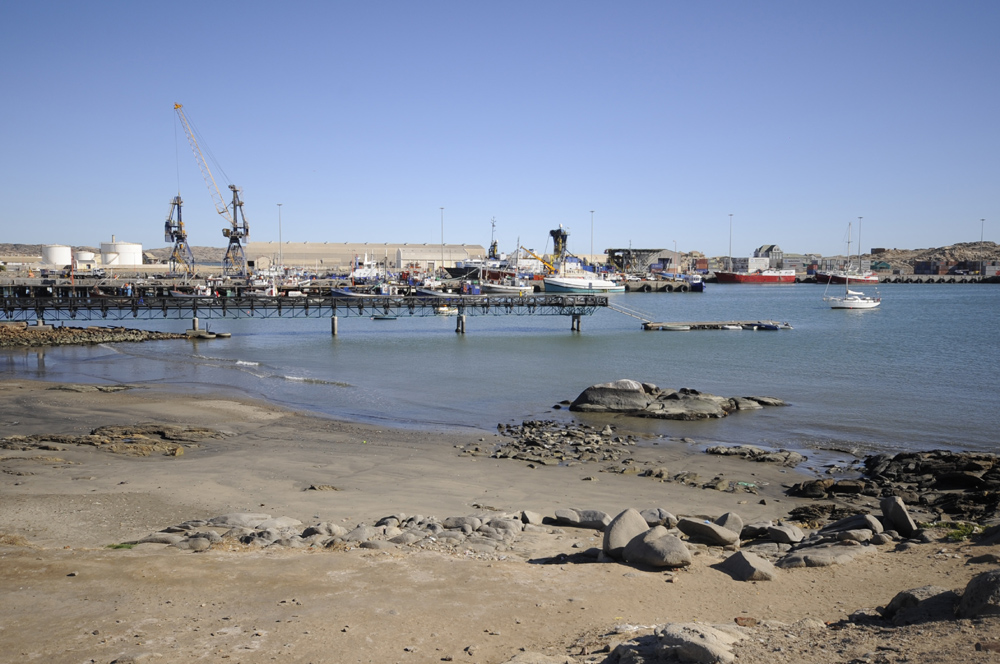 What to see and do in Luderitz
A town seemingly disconnected with the rest of the world at the end of the road Luderitz is an old fishing town around a rugged harbour, the coastline hides seals, penguins, sharks, shipwrecks and diamonds... visit deserted Kolmanskop - the old mining town that was mysteriously deserted and now is being retaken by the desert as the remains of the old bowling alley and decaying houses hint at life before the disappearance of the inhabitants.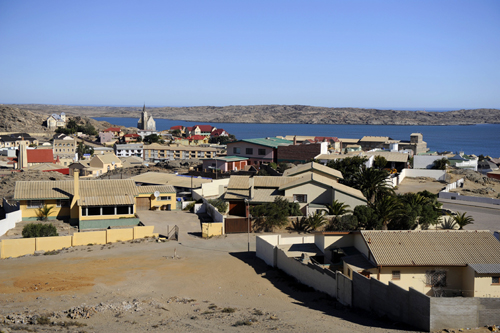 Explore Luderitz
Lüderitz is located in a desert region, but has a relatively mild climate due to its coastal location. It is known for its charming, German-influenced architecture, with a number of historic buildings and landmarks, such as the Lüderitz Lighthouse and the Goerke Haus Museum.
The town is also home to a number of natural attractions, such as the Bogenfels rock arch and the Kolmanskop Ghost Town, which is a former diamond mining town that has been abandoned and is now a popular tourist attraction.
In addition to its cultural and natural attractions, Lüderitz is also a hub for outdoor activities.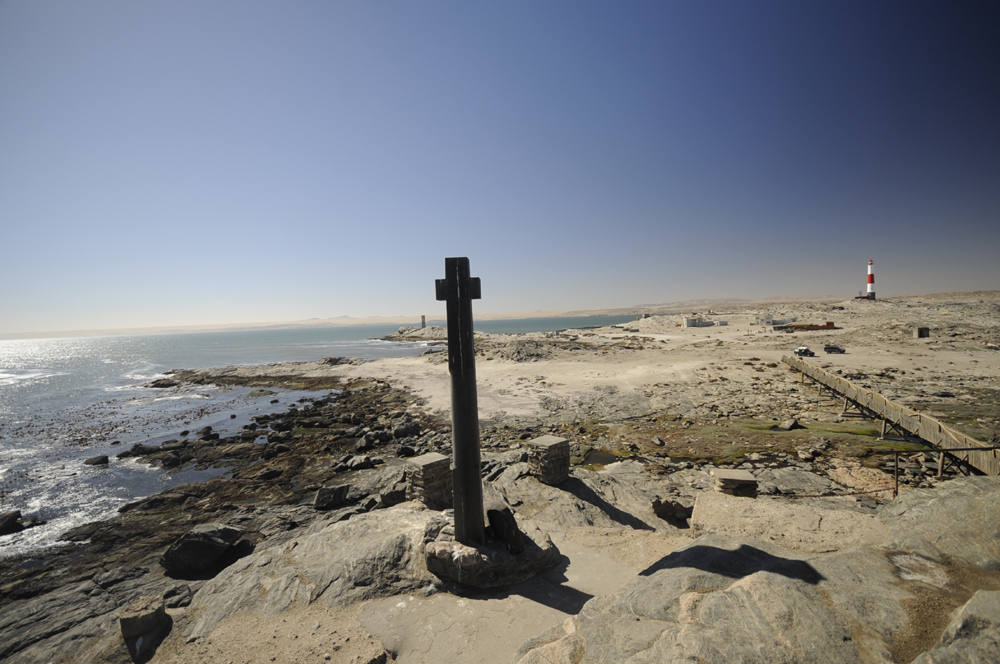 Why visit Luderitz?
Luderitz located in the Karas Region of southern Namibia is a small coastal town. However, despite its small size, Luderitz has a large variety of things to do - from visiting a ghost town in the desert or exploring the Art Nouveau architecture to kite surfing and observing wildlife.
Luderitz is a quirky and quaint town with interesting architect.Luderitz was founded in 1883 after Franz Adolf Lüderitz bought the land from the local Nama chief Joseph Frederiks. In 1909 after the discovery of diamonds in the area, the town started growing and quickly.
By 1912 the population of the town expanded to 1100 inhabitants. This area became a prohibited zone for diamond mining and it is still prohibited. Today Luderitz is a quiet town located on the windy coast of the Namib Desert with most tourists coming here to visit Kolmanskop - the Ghost Town.
Luderitz' economic activity is centered on the port. The port was the only suitable harbor on Namibia's coast until Walvis Bay's incorporation in 1994. When visiting Luderitz, one will notice is distinctive German atmosphere and the colonial style bulidngs which reflect Art Nouveau architecture. Luderitz is a great place for rock lobster fishing as well as processing. Penguin colonies are also found on the nearby Halifax Island and beautiful flamingos can be seen on beaches south of Luderitz.
Best time to visit In Lüderitz
The summers are comfortable, arid, and clear. The winters are short, cool, dry, and mostly clear.
Luderitz is windy year round. The best time weather wise to visit Luderitz is between December and March because the weather is warmer and thus more pleasant.
Tourist seasons in Lüderitz
Very low season: the lowest number of tourists is in January, February, March and June.
Low season: the months with a low numbers of tourists are in April, May and July.
High season in Lüderitz: the months when the number of visitors to Lüderitz is high is September, October, November and December.
Peak season in Lüderitz: the largest number of tourists visiting Lüderitz is during August.
We recommend that when choosing to visit Luderitz, base it on other things you wish to do in Namibia because seasons don't make a big difference for visiting Luderitz though it does get hot in summer.

How to get to Luderitz?
Luderitz is located at the base of the Namib Desert at the end of the B4 road.
Due to Lüderitz being situated on the B4 national road, this road is the only way into town.
Pretoria to Luderitz is 1,502 km and will take about 15 hours 45 minutes when self-driving. When driving from Pretoria, the route is as follows: N14 then onto R31 and C16 then onto B1 and finally onto the B4.
Cape Town to Luderitz is 1,129 km and will take about 11 hours 30 minutes when self-driving. When driving directly from Cape Town, the route is as follows: the N7 then onto the C13 road and lastly onto B4.
Luderitz is about 700 km southwest of Windhoek and about 500 km south of Sossusvlei.
Grocery stores (supermarkets and butchery)
Spar – 23016, Bahnhof St, Luderitz, Namibia 2.
OK Foods – Luderitz, Namibia
Restaurants in Luderitz
There are a variety of restaurants in Luderitz. Below are the top 9
1. Portuguese Fisherman – Seafood, Mediterranean
2. Barrels - Restaurant and Bar
3. Diaz Coffee Shop - Oyster & Wine Bar & Beer garden
4. Penguin Restaurant – Mainly Seafood but has variety
5. Essenzeit – Mainly seafood but has variety
6. Crayfish Bar & Lounge
7. Oyster & Wine Bar
8. Ritzi's Seafood Restaurant
9. Prospectors Inn Hotel Restaurant – Variety
Fuel stations in Luderitz
Engen Fuel Station - 85W4+MX3, Luderitz, Namibia
Shell Fuel Station - 9533+WMQ, Luderitz, Namibia8.
Tyre repair shops
TrenTyre – Erf 101, B4, Luderitz, Namibia
Udo's Auto Centre - 215 Bahnhoffstreet, Lüderitz, Namibia
ATM's and Banks
First National Bank - 9533+FCC, Bismarck St, Luderitz, Namibia
Standard Bank - 9533+897, Bismarck St, Luderitz, Namibia
Bank Windhoek - Bismarck St, Luderitz, Namibia4. Commercial Bank of Namibia - 9533+8F2, Bismarck St, Luderitz, Namibia
Roads
The roads to Luderitz are tarred and Namibian roads are generally well maintained.
Speed limit on tar roads in Namibia is 120 km/h. However, travel with caution at all times.
Activities and around Luderitz
1. Visit Kolmanskop, the Ghost Town in the desert - Kolmanskop is the main reason tourists visit Luderitz. It is situated 12 km outside Luderitz. In the past, Kolmanskop was a booming town built around diamond mines but it was completely abandoned for several decades until it was turned into an open-air museum.
2. Discover Art Nouveau architecture - Goerke Haus is probably the most famous building in Luderitz. It's a museum you can visit it and see its well-preserved interior. Luderitz is a small town with the historic buildings being situated close to each other so you can explore the town on foot.
3. Visit Shark Island - It offers beautiful views of Luderitz and the harbor. Around the island, you can see pelicans and seals.
4. Visit Diaz Point - Diaz Point named after Portuguese explorer Bartolomeu Dias whose expedition stopped in Luderitz on 25th July 1488 on his way back home. Dias Lighthouse, opened in 1915, is another attraction of Dias Point along with the cross.
5. Do a catamaran tour to Halifax Island - The Island is 100 m from the mainland. This small rocky island is known as home to one of the most important breeding colonies of the African penguin in Namibia. The island is closed to the public but people are allowed to approach it on a catamaran to see the penguins. Besides penguins, visitors can see seagulls, cormorants and flamingos. Dolphins and seals are occasionally seen around the island.
6. Observe wildlife at Grosse Bucht - A bay with a wild sandy beach about 20 km south of Luderitz. It's a nice beach to go for a walk on but during summer it gets quite windy.
7. Go kite surfing
8. Visit Felsenkirche "rock church" - The prominent Felsen Kirche, an Evangelical Lutheran church dominates Lüderitz from high on Diamond Hill.
9. Visit the Luderitz Museum – The museum has information on the town's history, displays on the natural history, local indigenous groups and the diamond-mining industry.