In addition to the communal ablution blocks and facilities provided at each Sesriem camping site (braai pit, water tap and rubbish bins) Sesriem Camping has some additional facilities to enhance your visit to Sossusvlei and the Namib Desert.
Facilities at Sesriem Camping
A refreshing dip in the swimming pool at the centre of the Sesriem camping sites will help you relax cool off and in the midday heat.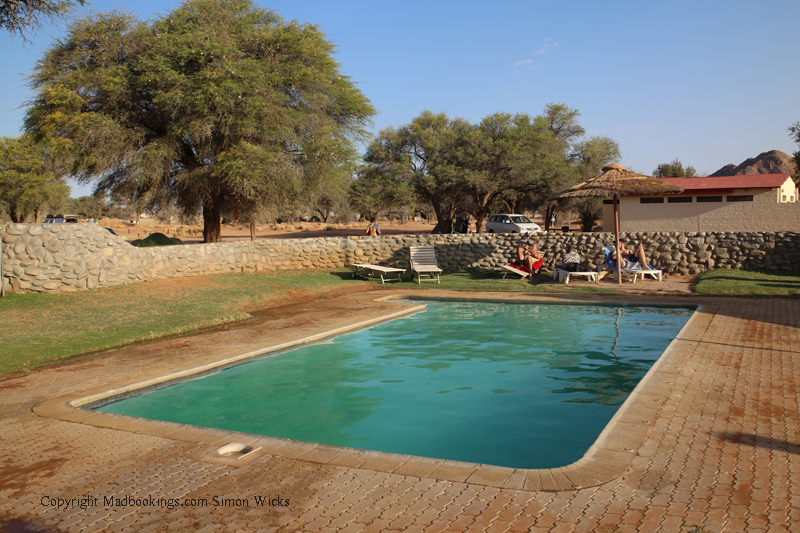 The bar at Sesriem serves cold drinks which are very welcome after a morning in the hot Namib desert.
At the entrance to Sesriem camping sites you will also find a fuel station and a basic shop for your convenience.
While the dunes at Sossusvlei are the highlight of any visit to Sesriem and best visited in the early morning for sunrise, Elim dune which is a petrified dune near the Sesriem Camp, is perfect for sunset views. You can find more information about Elim Dune here
Finally, don't forget to check out Sesriem Canyon before you leave your Sesriem camping site. You can read more about Sesriem Canyon here.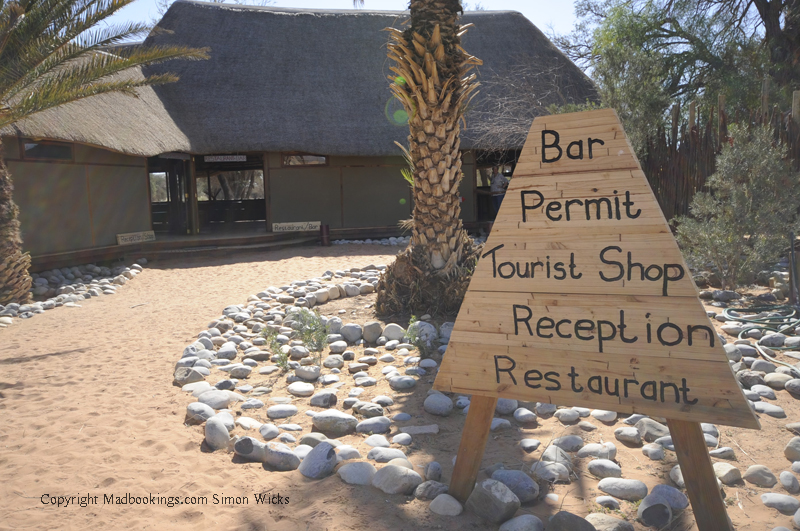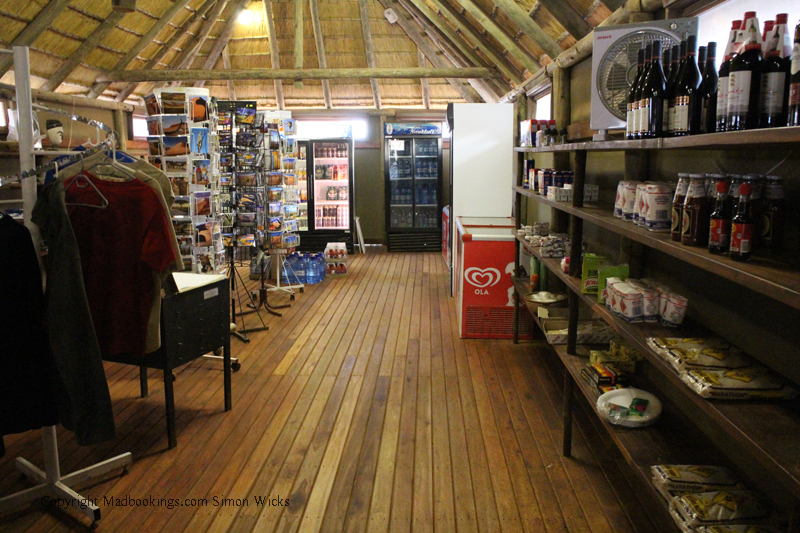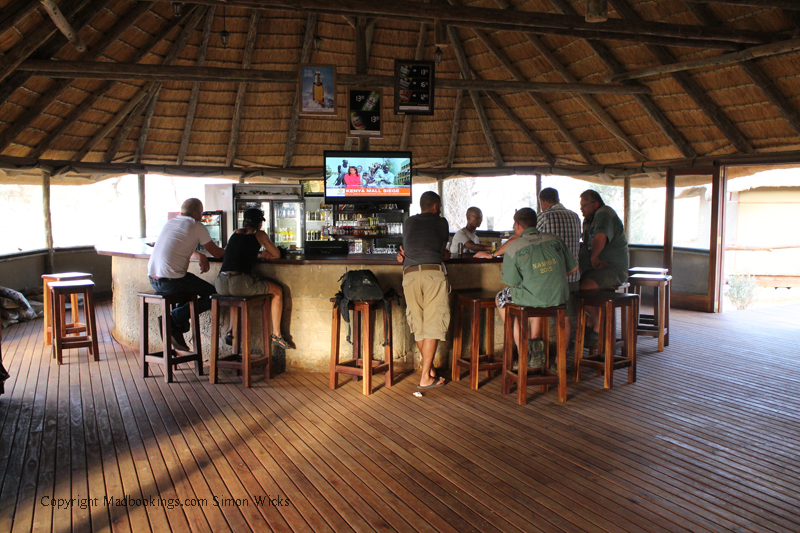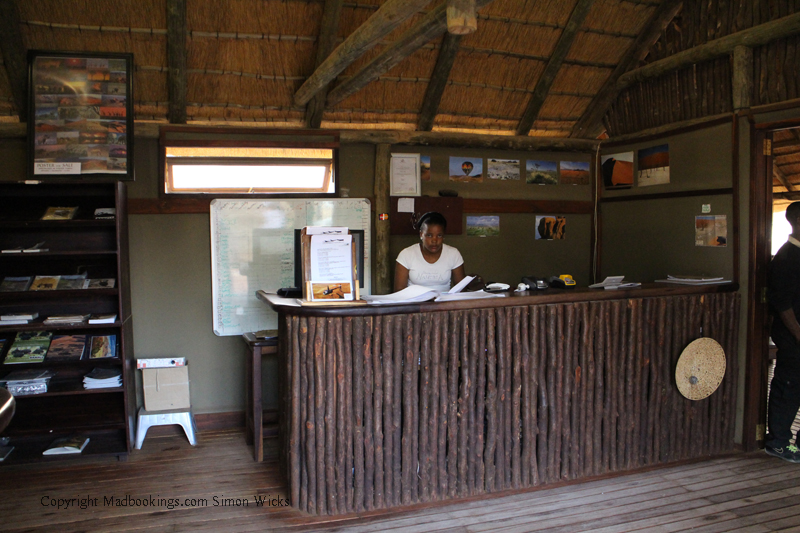 Facilities at Sesriem Camp can be also be used by guests at Sesriem Oshana