There are a number of places on earth that capture your creative imagination and leave a lasting impression on your mind. Namibia happens to have a number of them along its coast which serve as much sought after retreats. Terrace Bay is one such NWR facility - an angler's paradise offering an absolutely unsurpassed coastal experience packed into one destination.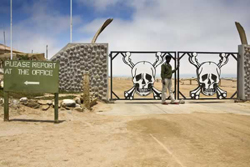 Whereas the camp is ideal for anglers, it is also set in an undisturbed and peaceful surrounding enveloped in the sand dunes of the northern Namib Desert.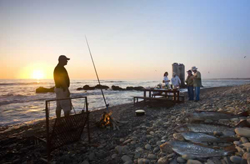 Whether it is families looking for a getaway holiday or ardent adventurers looking to explore the Uniab River delta, Terrace Bay has something for everybody. The camp caters for a maximum of 50 people and thus ensuring minimum human induced impact on the environment s and enhanced wilderness experience.
Accommodation at NWR Terrace Bay Camp Skeleton Coast Namibia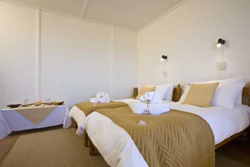 2 x Beach Chalets and
20 x Double rooms
A restaurant, Bar and
Kiosk is available on site.
Facilities & Activities at NWR Terrace Bay Camp Skeleton Coast Namibia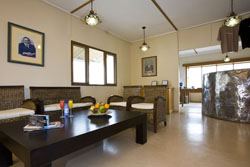 The cold Benguela current which runs offshore in the Atlantic Ocean is the source of a large variety of fish species. Therefore bring along your rod and experience a fishing adventure of a lifetime! Remember to obtain your fishing license at the Ministry of Fisheries and Marine Resources before entering the Skeleton Coast Park.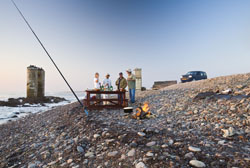 Venturing into the nearby Uniab River Delta exposes the visitor to a wilderness aspect of Terrace Bay that few are aware of. Whether it is hiking, bird watching, game viewing or just living a sun downer on the dunes, Terrace Bay is a destination with a difference!