Ai-Ais Family Bush Chalets Fish River Canyon Namibia
There are seven (7) Family Bush Chalets at Ai-Ais Resort (previously known as premier chalets). The Ai-Ais Bush Chalets are perfect for families or groups looking for self-catering accommodation near Ai Ais.
The Family Bush Chalets at Ai-Ais offer self catering accommodation close to the Fish River Canyon, the kitchen in each chalet is is equipped with a 2 plate stove, kettle, fridge, cutlery, pots and a microwave oven.
Like the mountainview and riverview rooms each of the Ai-Ais bush chalets has an en-suite bathroom, tea / coffee station and air conditioning. The Ai-Ais family bush chalets have both a river view and a mountain view with a varandah on opposite sides of the bungalow.
Since the Bush Chalets are self catering no meals are included in the price.
Please note the minimum occupancy of the Bush Chalets is 3 adults.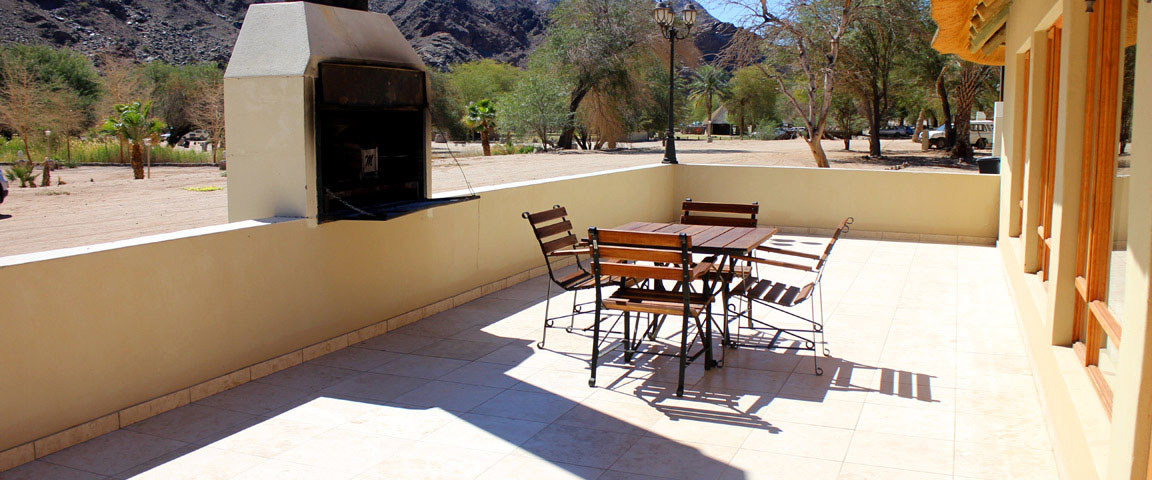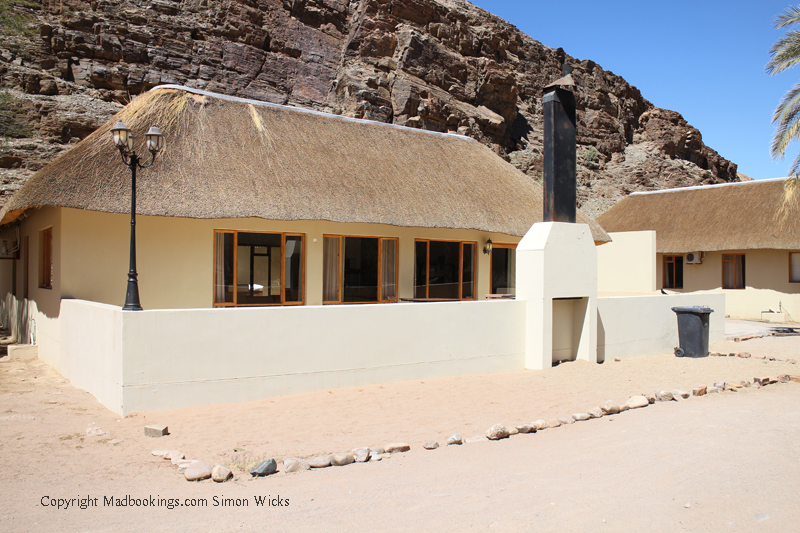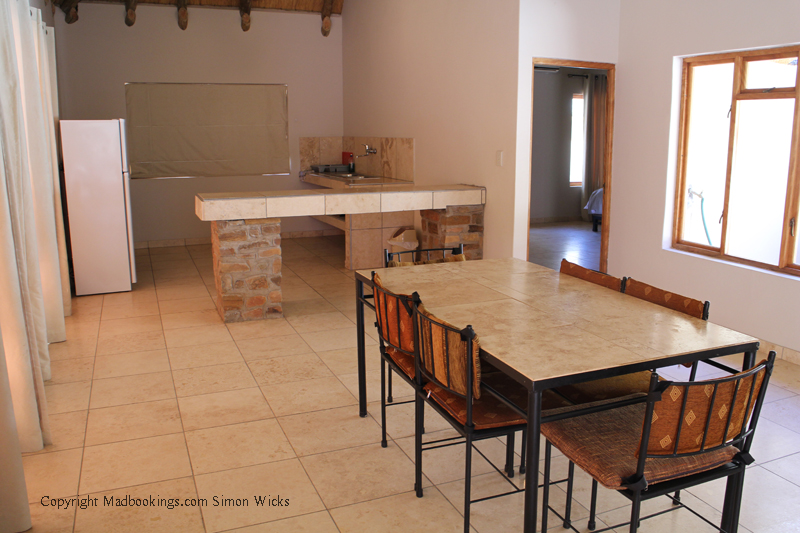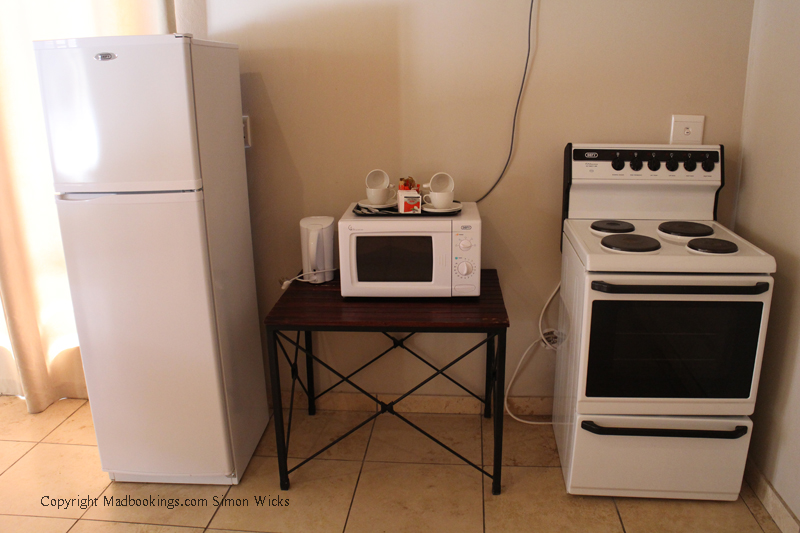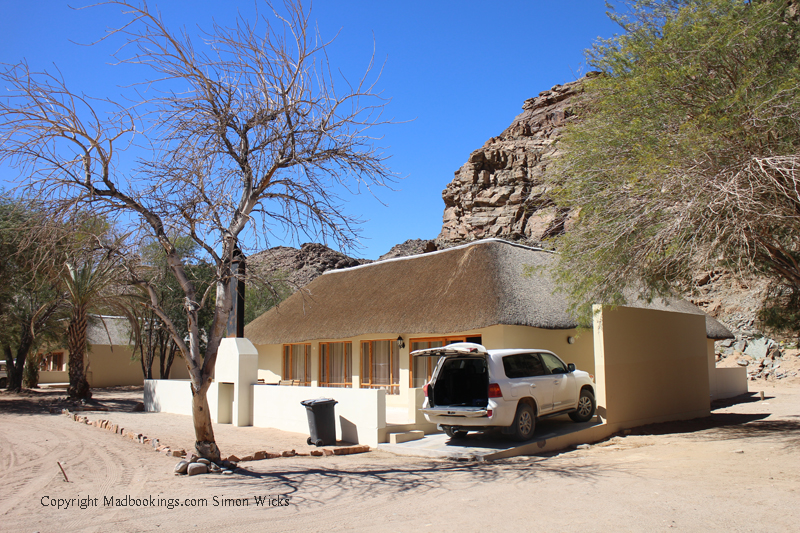 Back to Ai-Ais Accommodation Page