Hiking in Waterberg Plateau Park
With no elephants or lions in the area Waterberg Plateau is a hikers paradise. There are short self-guided hiking trails available, and for more experienced hikers overnight wilderness hiking trails are available (three and four day overnight trails are available). Overnight trails must be booked in advance with NWR.
Game Drives in Waterberg Plateau Park
There are daily guided 4x4 game drives onto Waterberg Plateau. Note that game drives must be booked at the office, no self guided game drives are allowed on the plateau.

The main predator in Waterberg Plateau Park is the side striped jackal. Although sightings of predators are rare on Waterberg Plateau you might be lucky and spot a cheetah, leopard, brown hyena or even, if you are very lucky indeed, wild dog.
There is plenty of other wildlife to be seen on your guided game drives however, the most common sightings are of zebra, giraffe, wildebeest and antelope varying from the largest (eland) to the smallest (Damara dik dik) with everything in between including oryx and the rare sable antelope, both of which are frequently seen on game drives in Waterberg Plateau Park.
Keen birders will also love Waterberg Park, amongst the 200 species of birds known to make their home on the Waterberg plateau are black eagles (Verreaux's eagle) and the only breeding colony of Cape vultures in Namibia.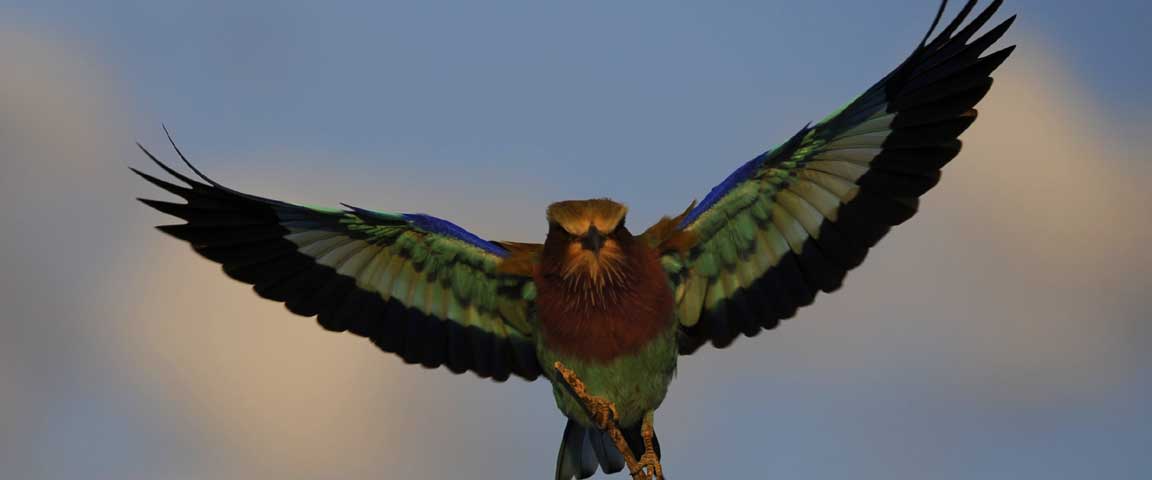 The game viewing in Waterberg Plateau Park is very different from the game viewing in Etosha National Park which has a much higher density of game as well as lower and thinner bushveld which makes game viewing easier.
While we believe that Waterberg offers a unique and tranquil experience in scenic location if you only have time to see one of these Namibian national parks on your visit to Namibia and game viewing is your priority then we would recommend a visit to Etosha.
Facilities at Waterberg Plateau Restcamp
When you are not out enjoying the hiking trails and game drives around Waterberg Park then you may enjoy relaxing at the spring fed Swimming Pool at Waterberg Camp.
The covered bar provides cold drinks to sooth parched throats as well as selling meat for grilling on your braai if you are staying in one of the bush chalets or Waterberg Park camping.
In the evening why not enjoy a meal in Waterberg Camp Restaurant?
Other facilities at Waterberg Camp include a kiosk selling a few essential items and lookout point for sundowners.